<!- sidebar-file='/sites/www.pps-nj.us/web/pps/_zumu_sidebar.html' --> <!- box:side-2 -->
Quick Links
AMHOTINO-AMISTAD, HOLOCAUST AND LATINO HISTORY
Anti-Bullying Resources
21st CCLC - C.A.R.E
District Performance Reports 2018-2019
Employee Evaluation Information
PARENT ACADEMY FOR TECHNOLOGY
Parents Right to Know
Parent - Student Portal
Photo Gallery
Purchasing
QSAC DPR
Statement of Assurances
Teacher Resources
Technology Service Request
Title I Programs
Title IX
U: CEPA
WeatherNet
<!- box:side-2 -->
Employment
Employment
Employment Online Application Portal
<!- box:side-2 -->
Logins
Login to Google Email
Employment Online Application Portal
Oncourse Access
Parent - Student Portal
<!- box:side-2 -->
Budget Info
User Friendly Budget 2020-2021
User Friendly Budget 2019-2020
User Friendly Budget 2018-2019
User Friendly Budget 2017-2018 (pdf)
Dr. Natakie Chestnut-Lee, Superintendent of Schools
Phone: 609 383-6800
chestnut-lee.natakie@pps-nj.us
Dr. Christiana Otuwa, Assistant Superintendent
Phone: 609 383-6800
otuwa.christiana@pps-nj.us
Mr. Elisha Thompkins, Business Administrator / Board Secretary
---
News & Announcements
WHAT AM I THANKFUL FOR.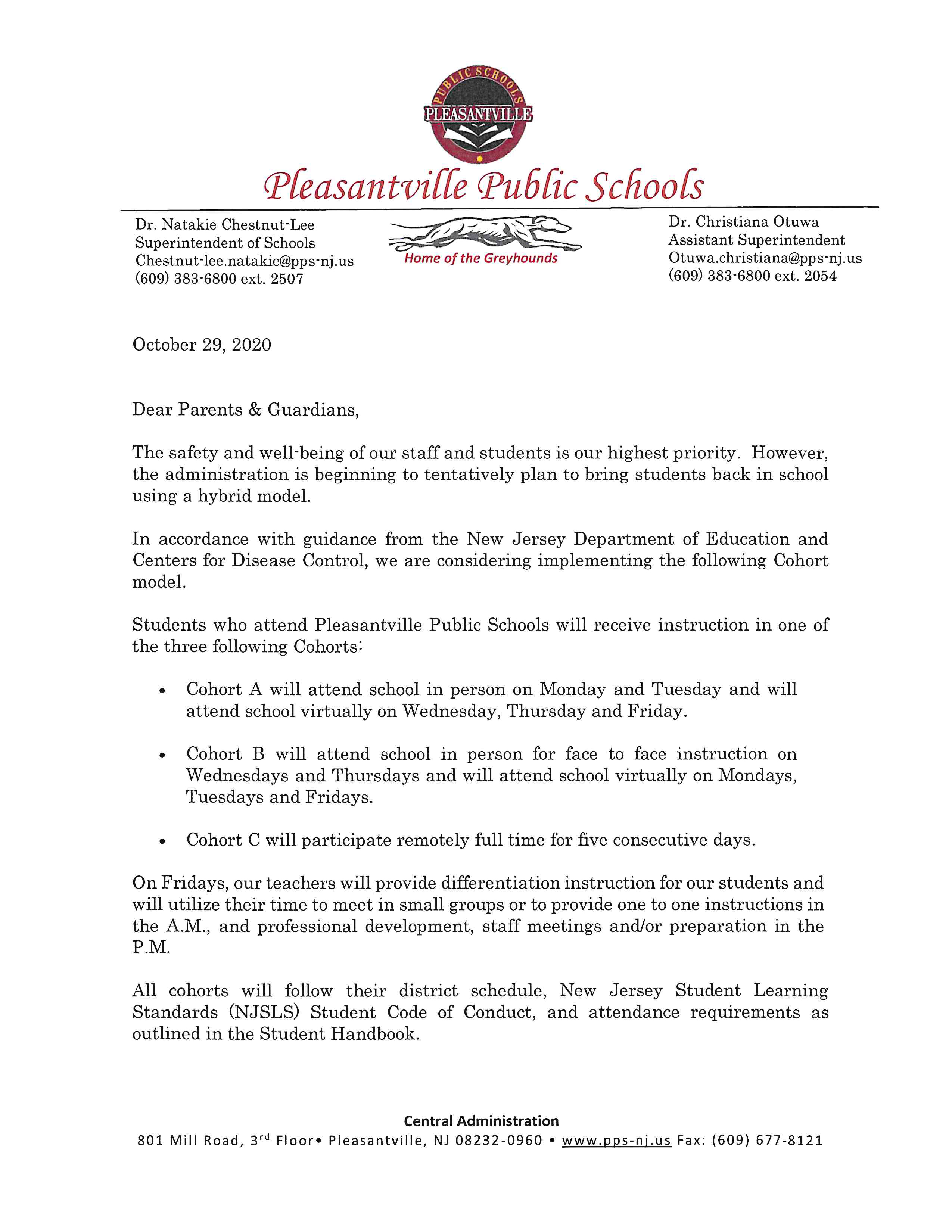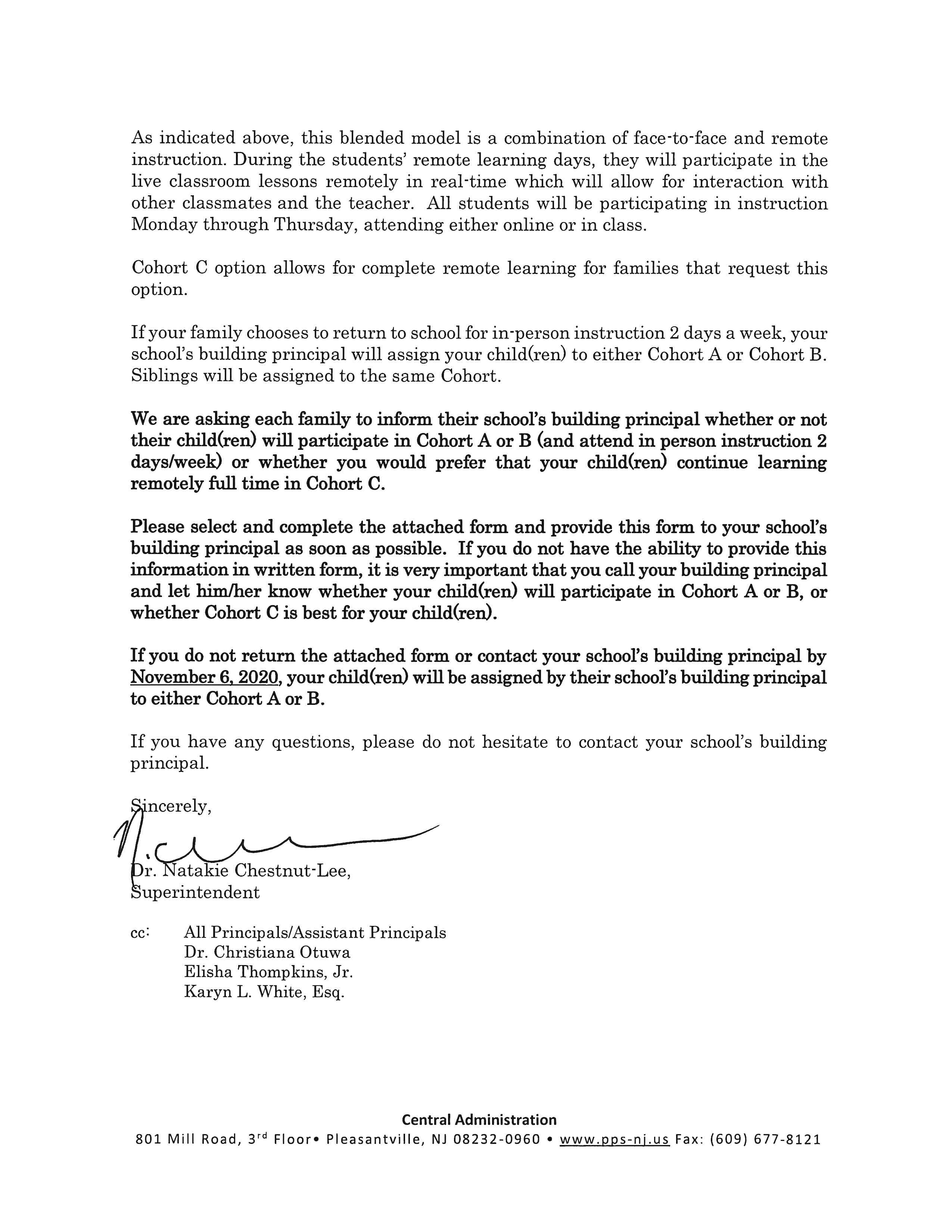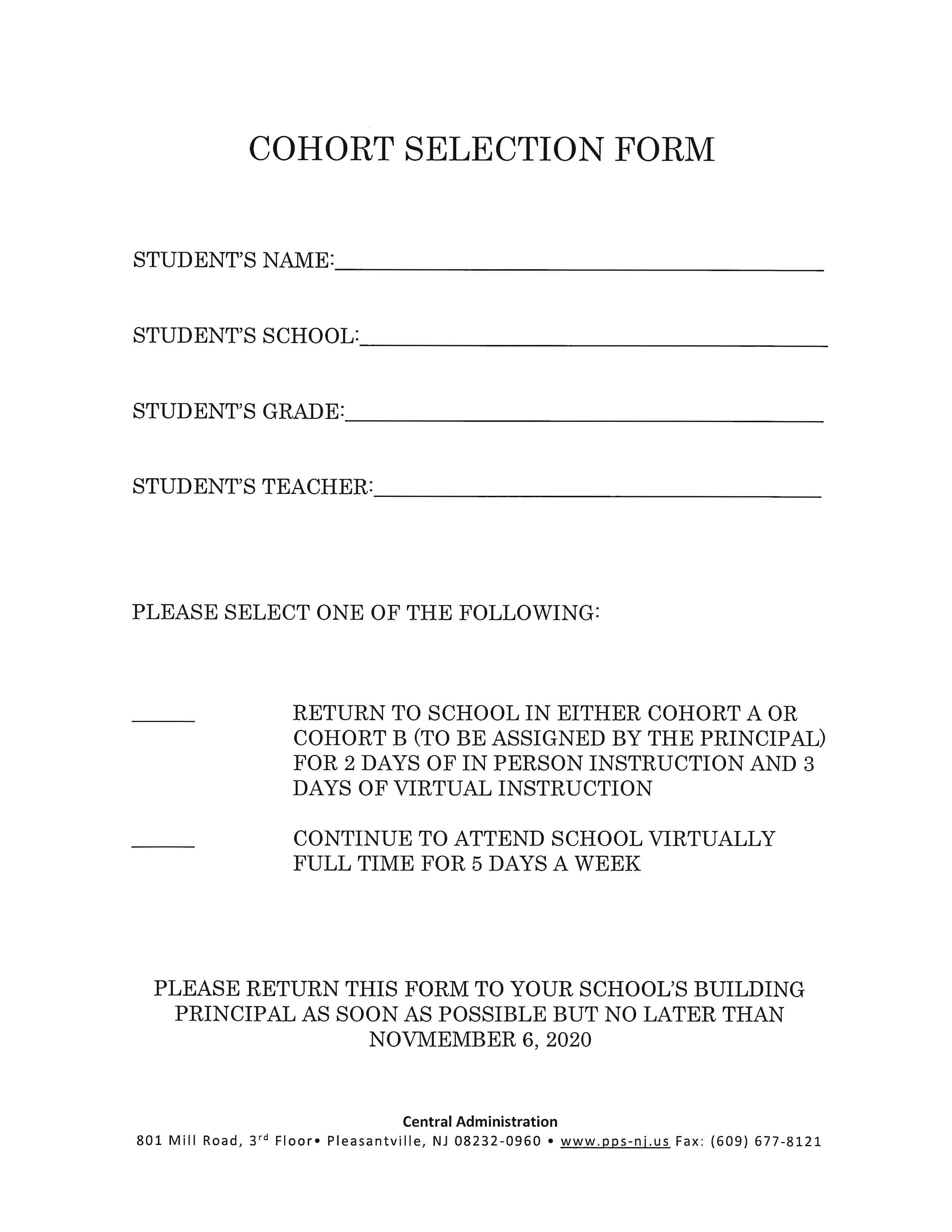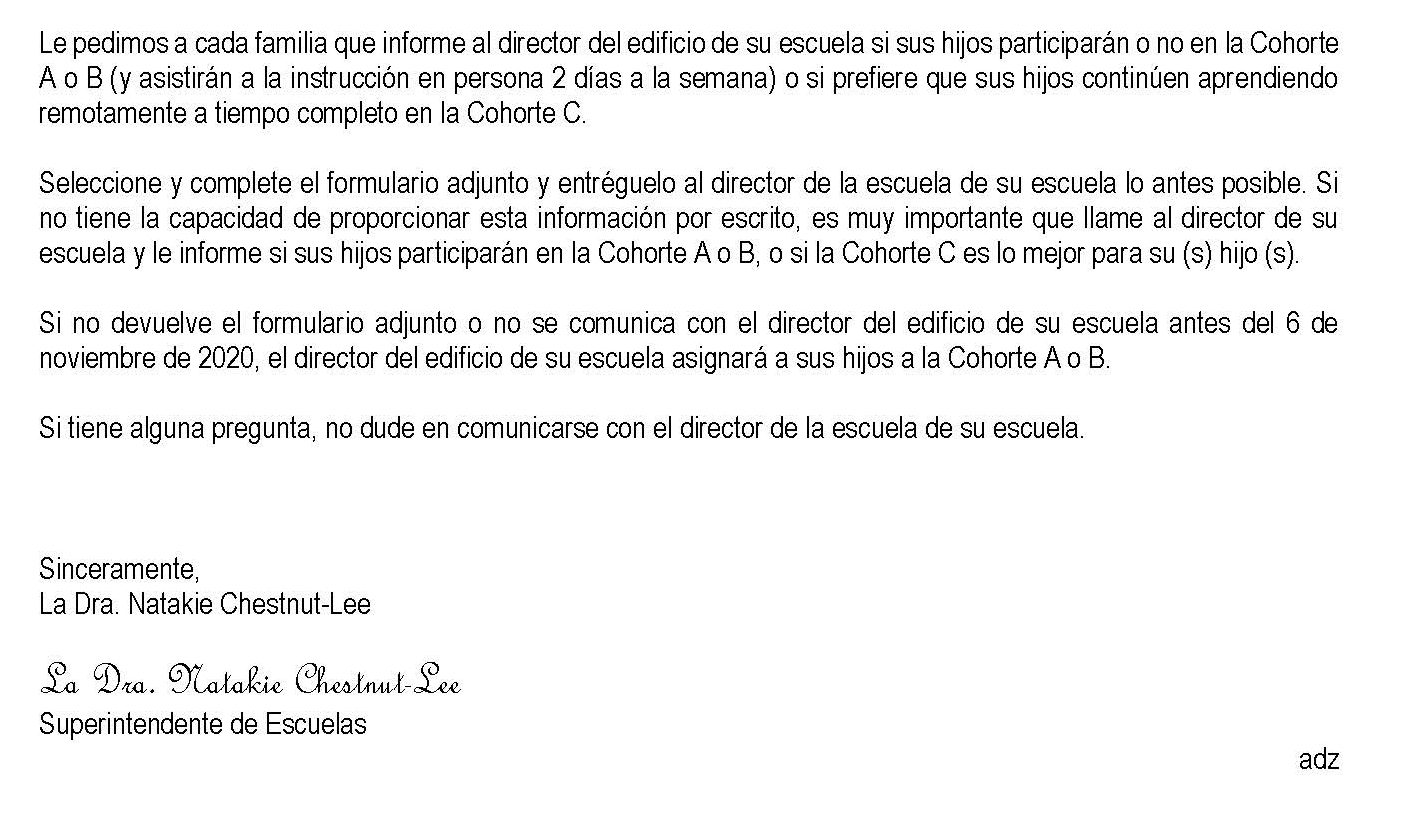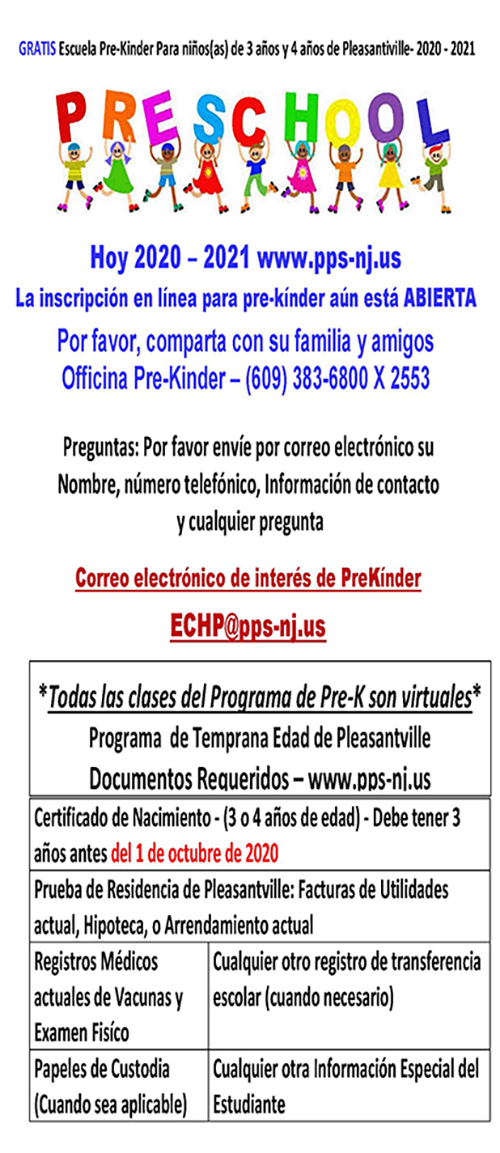 Human Services Expands School-Age Child Care Assistance
to Families with Incomes Up to $150,000
Families with children in remote schooling can be eligable for up to $1,900!!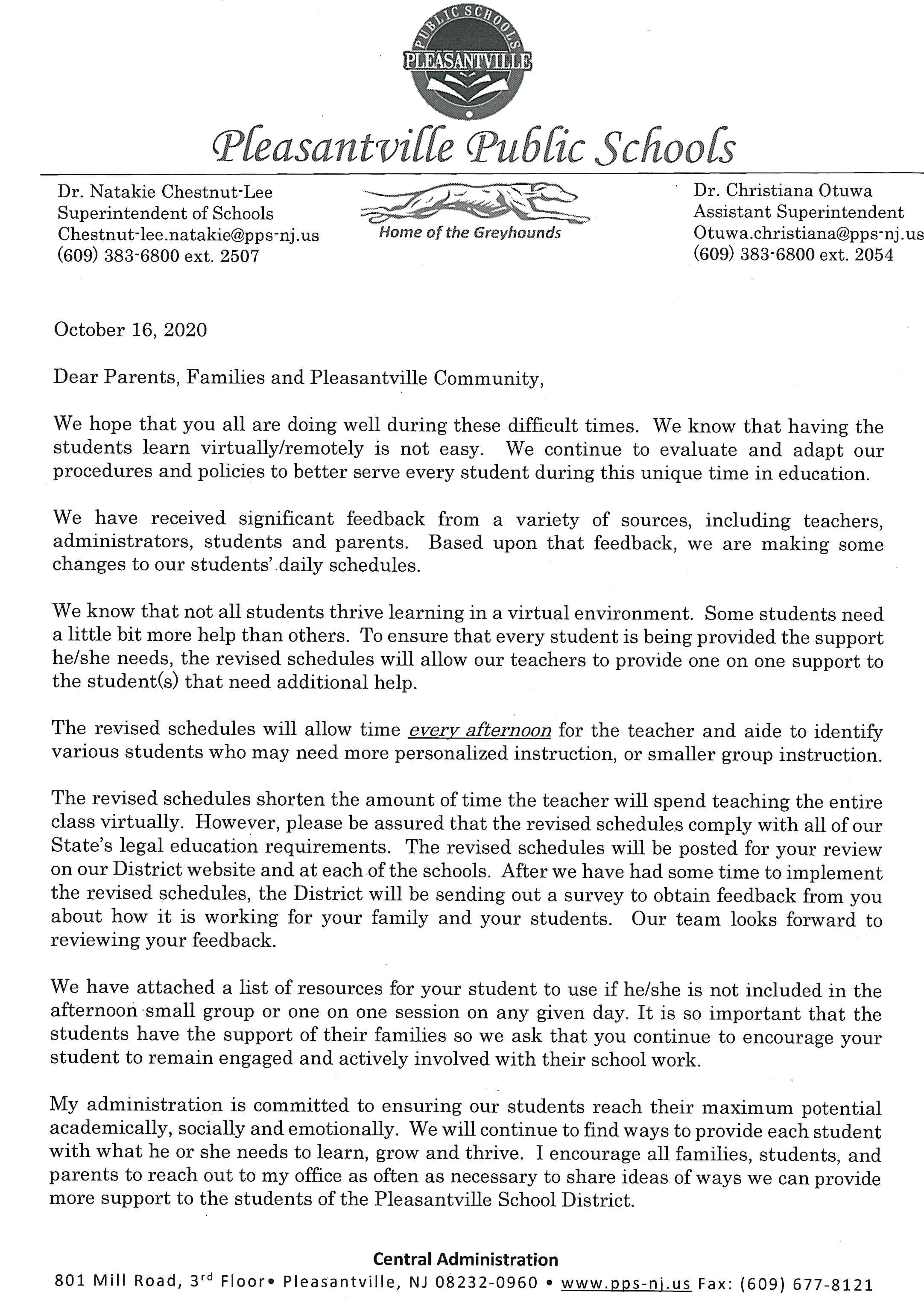 Click to view 2020-2021 district calendar.
Click the links below to view school schedules.
Restart and Recovery Plan 2020-2021 School Year click image below
Plan de Reinicio y Recuperación para el año escolar 2020-2021 click image below
PLEASANTVILLE PUBLIC SCHOOLS
2019-2020 SCHOOL YEAR BELL SCHEDULE
HIGH SCHOOL -

School Hours: 7:20 am – 2:10 p.m.




Early Dismissal: 12:33 pm
MIDDLE SCHOOL - School Hours: 8:00 am – 2:24 p.m.
Early Dismissal: 1:07 pm
ALL ELEMENTARY SCHOOLS -
School Hours:
PreK students will be dismissed at 2:50 pm
Project Child Find
Professional guidance, assessment and an educational program are all available free for eligible children. For more information please contact the Pleasantville Public Schools District Child Study Team office at 383-6800 ext. 2240 or ext. 2241.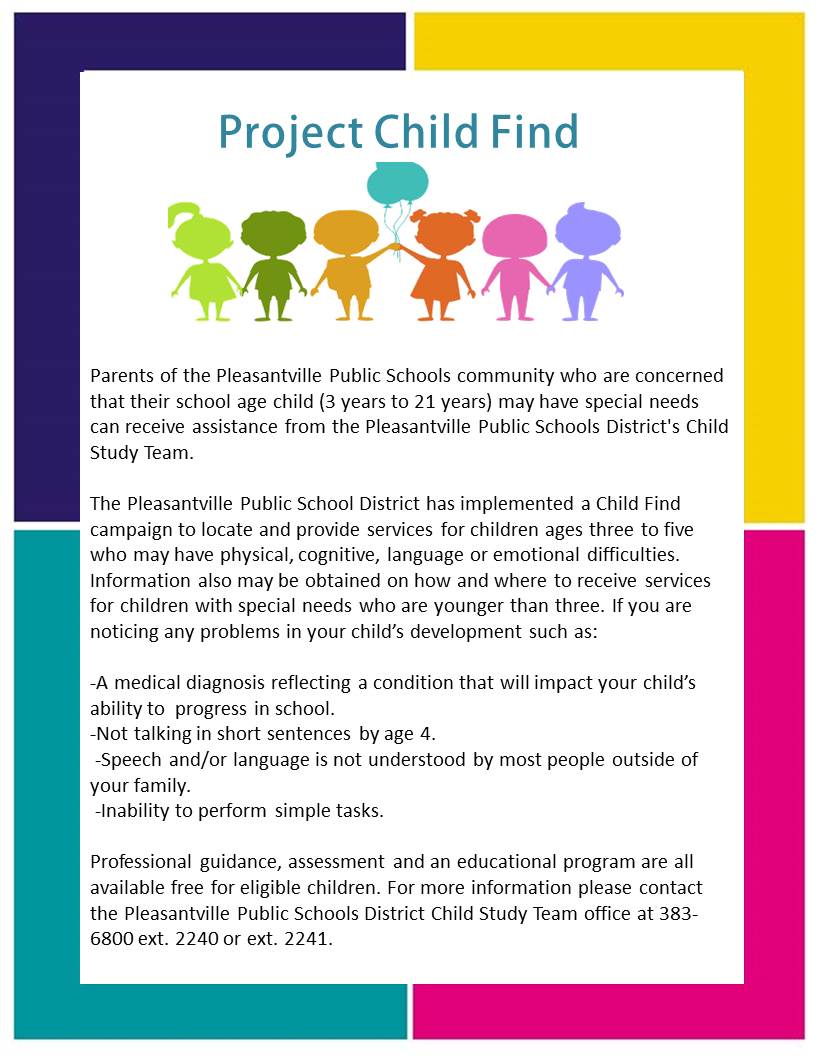 If your child should be crawlng, walking or talking but isn't call

call for information about resources and services for your child

under age 3. Statewide, toll -free 888-653-4463

The Pleasantville School District does not restrict or discriminate based on any race, color, sex, national origin or students with disabilities from participation in any district program, employment decisions or PHS career programs.



Coming Up!
Today:
Wed Nov 25
» EARLY DISMISSAL
Thu Nov 26
» SCHOOLS CLOSED - Thanksgiving
Fri Nov 27
» SCHOOLS CLOSED - Thanksgiving
Tue Dec 8
» 6:00 PM BOE Action Meeting via Zoom
Board Meeting Dates
All meetings begin at 6:00 pm, and are held via Zoom until further notice.
December 8, 2020 - Action Meeting
January 5, 2021 - Re-Organization Meeting

5:00 PM

Via Zoom