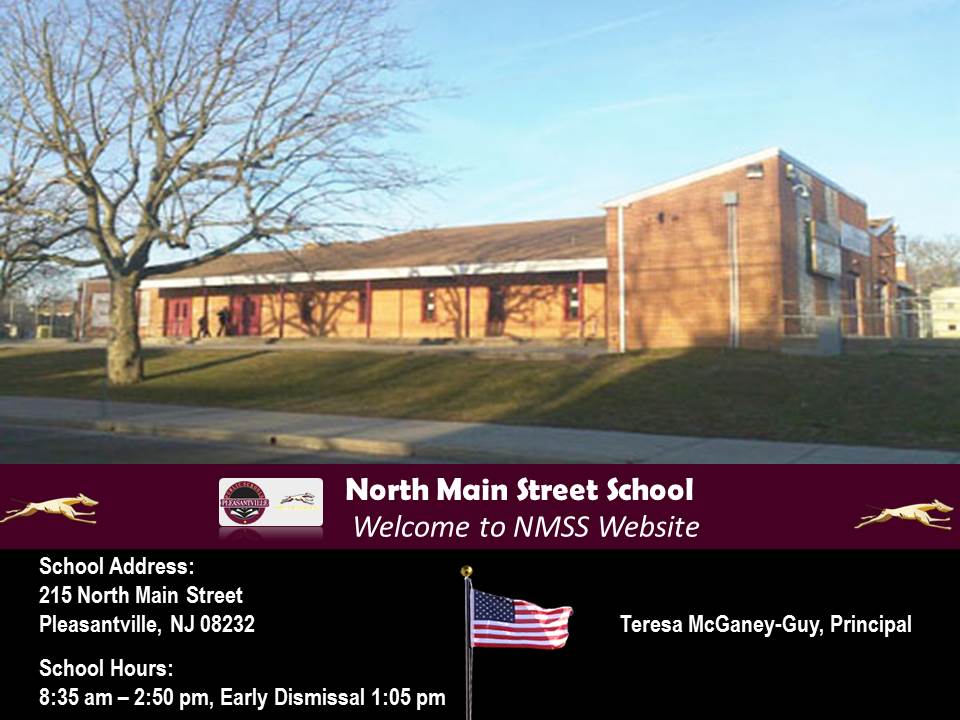 NORTH MAIN STREET SCHOOL
215 North Main Street
Pleasantville, NJ 08232
Phone (609) 383-6887
Teresa McGaney-Guy, Principal
School Hours: 8:35 am – 2:50 p.m. – Early Dismissal: 1:05 pm
Delayed Opening: 10:20 a.m. – 2:50 p.m.
In effect when announced by the
Superintendent of Schools
.
Congratulations Renee Alford
2018 Exemplary Elementary Educator
North Main Street School on being a winner of the 2018 Model Classroom Grant!
Teacher, Educational Service Professional, and Educational Support Professional
Of the Year
The Pleasantville School District does not restrict or discriminate based on any race, color, sex, national origin or students with disabilities from participation in any district program, employment decisions or PHS career programs.