<!- box:side-1 -->
School Home
School Calendar
Links
edConnect NJ
Faculty and Staff
LASB - Leeds Avenue School Ballet
HIB Self-Assessment (pdf)
Library
NJ School Performance Report 2018-19
Parental Involvement
Parent Page
Photo Gallery
Teacher Resources
Teachers Websites & Calendars
Technology Service Request
Vision Statement
100 West Leeds Avenue
Pleasantville, NJ 08232
(609) 383-6878
Lisa Stuart-Smith, Principal - 609-383-6878 ext. 2358
Sherry Spence-Leslie, Assistant Principal - 609-383-6878 ext. 2389
School Hours: 8:50 am – 3:05 p.m.
Early Dismissal: 1:30 pm

Delayed Opening10:20 a.m. – 2:50 p.m.
In effect when announced by the Superintendent of Schools.

Leeds Avenue School Mantra
"I am the one and only person who has the power to decide what I will be and do.
I make myself what I am. I am in charge of my learning and behavior."
---
Click the above survey in English.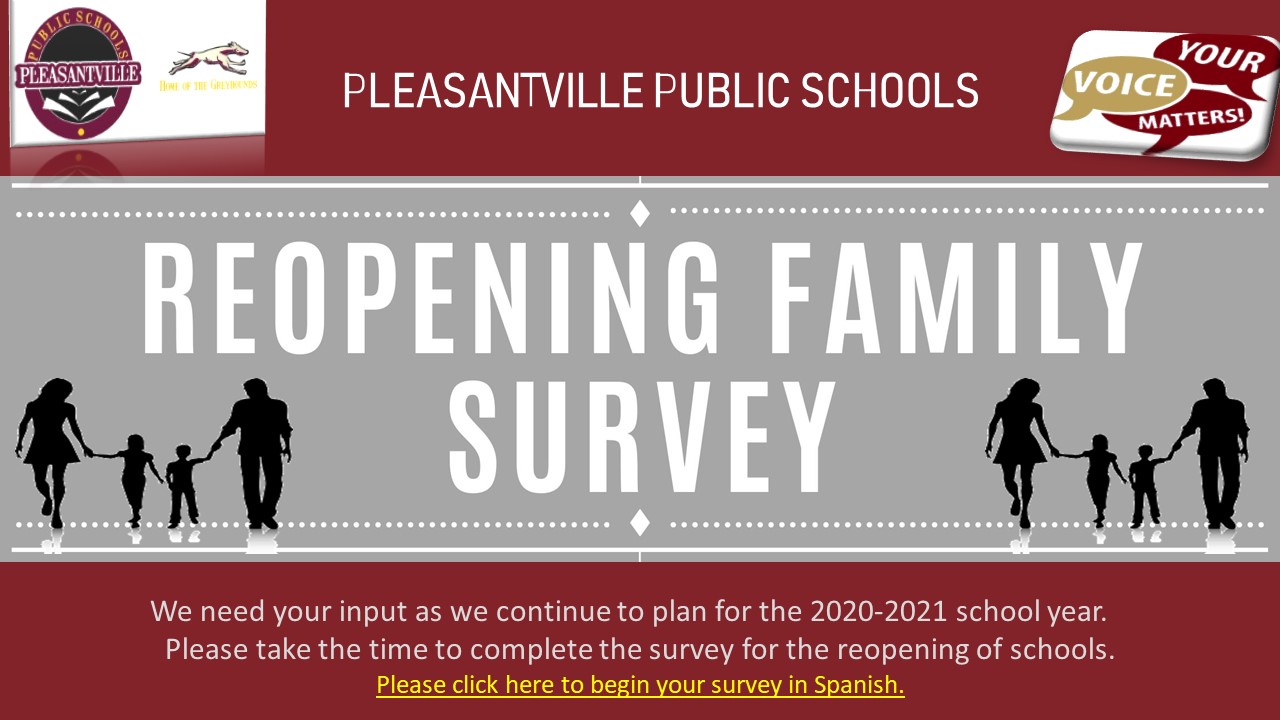 Click the above survey in Spanish.
Leeds Avenue School as part of the Holocaust education curriculum March 3, 2020
Second-grade teacher Tamar LaSure-Owens of the Leeds Avenue School shows off the school's Amistad bulletin board, which this month incorporates the Holocaust education curriculum. March 3, 2020.
Rabbi visits Leeds Avenue School for lesson on Purim
The Pleasantville School District does not restrict or discriminate based on any race, color, sex, national origin or students with disabilities from participation in any district program, employment decisions or PHS career programs.
Coming Up!
Tue Sep 15
» 6:00 PM BOE Action Meeting via Zoom