Stephen Townsend, Principal on Special Assigment
701 Mill Road
Pleasantville, NJ 08232
Phone: 609-383-6900 x 4043
Pleasantville's Sahmir Jones is the Press's 2019 male Athlete of the Year
Four local track and field athletes win at South Jersey Open
Congratulations PHS Gabriel Moronta
Cape-Atlantic League track and field athletes excelled at the South Jersey Invitational at Delsea Regional on Thursday night.
Congratulations, Pleasantville High School's Gabriel Moronta won the 800 run in 1:55.
Congratulations!
Jacob Valeus hits 1000 point milestone as
Pville beats Cape May Tech.
Sahmir Jones and Jalen Freeman hit points milestone as Pville beats Spirit
The Pleasantville high school indoor track team competed at a two day meet in NYC at the Hispanic Games January 4-5, 2019.
Congratulations to Pleasantville High School Boys Indoor Track Team 4x800m relay was crowned the Champs at the Hispanic Games held in NYC running time of 8:12.3.
Relay team of Quinton Bundy, Jensen Nunez, Irvin Marable III and Gabriel Moronta.
Saturday Maya Harper placed 4th in Varsity Girls 400m (59.2)
Friday Irvin Marable III placed 2nd in the Freshman Invitational 1 mile run. (4:48)
Congratulations!
Four Pleasantville Seniors Sign Letters of Intent to Continue Division I Level Careers
Left to right: Mohamed Toure (Rutgers), Coach Christopher Sacco, Jabril Shakur (Monmouth), Elijah Glover (Villanova), Sahmir Jones (Boston University).
Check out the PHS School Store "The Dog Pound"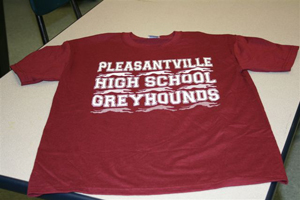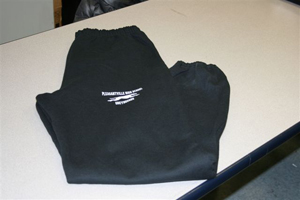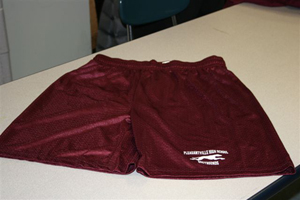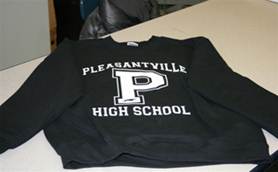 In the News:
Friday, May 17, 2019
Standings as of Thursday, May 16, 2019:
W L T
Baseball Varsity 2 14 0
Baseball JV 0 5 0
Softball Varsity 1 18 0
Softball JV 0 3 0
Boys' Volleyball 7 11 0
Boys' Track & Field 6 1 0
Girls' Track & Field 0 6 0
Weekly Highlight(s):
Join me in congratulating Earnest Howard, Jr. for receiving two college scholarship offers for football. He received his first college scholarship offer from The Mecca - Howard University. U know! He received his second college football scholarship offer from Morehead State University. Go Eagles.
Pleasantville softball gets 1st win this season against Lindenwold HS 28-12.
The Middle School softball team also earned its first win of the season Thursday afternoon against Bridgeton Middle School.
The girls' track 4x400 team earned a third place finish in the Cape Atlantic League Track and Field Championships Thursday afternoon with a time of 4:08; they improved their time from the beginning of the season. For example, at the Woodbury's, they ran 4:23; at the Penn's they ran 4:19, and at Rowan – they ran 4:17.
Latrell A. Townsend, my son, was nominated as the NJSIAA Scholar Athlete of the Year for Pleasantville HS with a 4.0 Grade Point Average and a 1330 SAT score, while participating in three varsity sports: Cross Country, Basketball, and Track & Field.
Sahmir Jones went undefeated in the 100M, 200M, and 400M races this track and field season.
Additionally, Jensen Nunez went undefeated in the 1600M and 3200M races this track and field season.
The Phillies Carpenter Cup began in 1986 and continues to be a vehicle to help promote the top area baseball players. Each year more than 400 high school players from the tri-state area are able to showcase their baseball skills in front of major league scouts and more than 220 college coaches. The Carpenter Cup has been a catalyst for many players to receive scholarships or admission to some of the country's finest universities. With that said, let us congratulate Alejandro Rosado (pictured above on the left) for making the 2019 Cape Atlantic League Roster's Carpenter Cup for the second year in a row. Congratulations! This is BIG TIME.
Sahmir Jones has been nominated for the Old Grad Award, which honors the best male and female senior athletes in Atlantic County for their athletic accomplishments.
Articles:
Upcoming Events (Week of Monday, May 20 – Sunday, May 26, 2019)
Monday, 5/20
Baseball (V) – 4 PM vs. Bridgeton HS (Senior Day)
Softball (V & JV) – 4 PM @ Bridgeton HS
MSP Boys' & Girls' Track & Field – 4 PM @ RMT Middle School
Tuesday, 5/21
Baseball (V) – 4 PM @ Wildwood HS
MSP Baseball – 4 PM @ RMT Middle School
MSP Softball – 4 PM vs. Alder Ave. Middle School
Wednesday, 5/22
Baseball (V) – 4 PM @ ACIT HS
Softball (V/JV) – 4 PM @ Lower Cape May Reg. HS
Thursday, 5/23
MSP Baseball – 4 PM @ Bridgeton Middle School
Friday, 5/24
Baseball (V) – 4 PM @ Atlantic Christian HS
Boys' Track & Field Sectionals – 3 PM @ Delsea Regional HS
Girls' Track & Field Sectionals – 3 PM @ Delsea Regional HS
Saturday 5/25
Boys' Track & Field Sectionals – 10 AM @ Delsea Regional HS
Girls' Track & Field Sectionals – 10 AM @ Delsea Regional HS
Sunday 5/26
No Activity
Note: Home games in bold.
All schedules are subject to change; contact the Athletic Department @ extension 4043 for updated information.
Pleasantville High School football players Mohamed Toure left, Coach Chris Sacco, and Elijah Glover right, In the school's gymnasium on Thursday morning after announcing their college choices.
Mohamad will head to Rutgers, and Elijah will join the Wildcats of Villanova.
Pleasantville's Jabril Shakur, Senior wide receiver and safety, commits
to Monmouth.
___________________________________________________