Stephen Townsend, Principal on Special Assigment
701 Mill Road
Pleasantville, NJ 08232
Phone: 609-383-6900 x 4043
Congratulations!
Jacob Valeus hits 1000 point milestone as
Pville beats Cape May Tech.
Sahmir Jones and Jalen Freeman hit points milestone as Pville beats Spirit
The Pleasantville high school indoor track team competed at a two day meet in NYC at the Hispanic Games January 4-5, 2019.
Congratulations to Pleasantville High School Boys Indoor Track Team 4x800m relay was crowned the Champs at the Hispanic Games held in NYC running time of 8:12.3.
Relay team of Quinton Bundy, Jensen Nunez, Irvin Marable III and Gabriel Moronta.
Saturday Maya Harper placed 4th in Varsity Girls 400m (59.2)
Friday Irvin Marable III placed 2nd in the Freshman Invitational 1 mile run. (4:48)
Congratulations!
Four Pleasantville Seniors Sign Letters of Intent to Continue Division I Level Careers
Left to right: Mohamed Toure (Rutgers), Coach Christopher Sacco, Jabril Shakur (Monmouth), Elijah Glover (Villanova), Sahmir Jones (Boston University).
Check out the PHS School Store "The Dog Pound"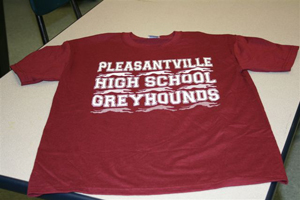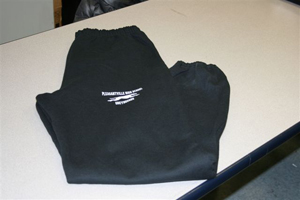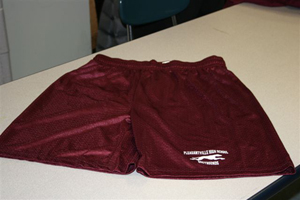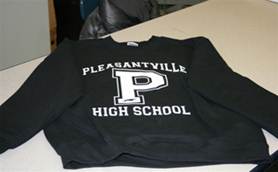 In the News:
Friday, January 25, 2019
Standings as of Thursday, January 24, 2019:
W L T
Boys' Varsity Basketball 11 5 0
Boys' JV Basketball 4 7 0
Boys' Freshmen BBB 1 6 0
Girls' Varsity Basketball 0 15 0
Co-ed Swimming 0 8 0
Weekly Highlight(s):
A BIG SHOUT OUT to Jensen Nunez for earning his first college offer in track and field to Bloomfield College.
Congratulations are in order to Jacob Values (pictured above) for becoming the 23rd Pleasantville BBB player to join the 1,000 Point Club. Many have played but few are eligible to join the elite club. That is a distinct honor.
Articles:
Upcoming Events (Week of Monday, Dec. 3 – 7, 2018)
Monday, 1/28
MSP Boys' Basketball vs. Atlantic City – 4 PM
MSP Girls' Basketball @ Atlantic City – 4 PM
Tuesday, 1/29
Girls' Basketball (JV, & V) – 4 PM @ Wildwood Catholic HSS
Wednesday, 1/30
MSP Boys' Basketball @ Middle Twp. MS – 4 PM
MSP Girls' Basketball vs. Middle Twp. MS – 4 PM
Thursday, 1/31
Boys' Basketball (JV, & V) – 4 & 5:30 PM vs. Buena Reg. HS
Girls' Basketball (V) 4 PM vs. St. Buena Reg. HS
Friday, 2/1
No Activity
Saturday 2/2
Girls' Basketball (V) 11 AM vs. Burlington City HS
Sunday 2/3
Boys' Basketball (V) – 1:30 PM @ Atlantic City HS ♦ The Battle by the Bay Basketball Showcase
Note: Home games in bold.
All schedules are subject to change; contact the Athletic Department @ extension 4043 for updated information.
Pleasantville High School football players Mohamed Toure left, Coach Chris Sacco, and Elijah Glover right, In the school's gymnasium on Thursday morning after announcing their college choices.
Mohamad will head to Rutgers, and Elijah will join the Wildcats of Villanova.
Pleasantville's Jabril Shakur, Senior wide receiver and safety, commits
to Monmouth.
___________________________________________________