<!- box:box-7 -->
Parent Teacher Conference (Virtual)
Awards Recognition
MSP Virtual Back to School Night
Middle School Home
Administration
MSP Schedule
AVID
edConnect
Guidance
Media Center
Code of Conduct, Character and Support MSP 8_25_20 (pdf)
Clubs & Afterschool Tutoring
NJ School Performance Report 2018-19
PBSIS
Parents Backpack
Parent OnCourse Password Reset - Restablecer-cambiar la contraseña de OnCourse para los padres
MSP Greyhound Pride Photo Gallery
School Calendar
Sports
Teacher Websites & Calendars
MSP Technology Info. and Links
Technology Service Request
Title IX
Middle School of Pleasantville
801 Mill Road
Pleasantville, NJ 08232
(609) 383-6855
Welcome to the 2020 - 2021 School Year
"Preparing Our Children Today to Experience A Better Tomorrow"
Nanette Stuart, Principal
Dr. Lapell Chapman, Assistant Principal
Renee Irwin, Assistant Principal
MSP Where Everyone is a Learner,
Where Everyone is a Teacher,
Where Everyone is a Leader!
School Hours: 8:05 am – 2:31 p.m.
Early Dismissal: 1:07 pm
Delayed Opening 10:10 a.m. – 2:35 p.m.
In effect when announced by the
Superintendent of Schools
.
---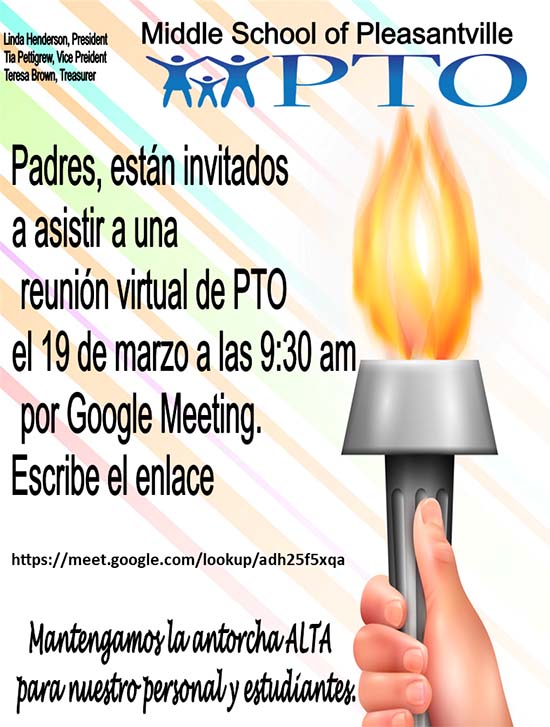 MIDDLE SCHOOL OF PLEASANTVILLE
AFTERSCHOOL ACADEMY
CHOOSE THE LINK BELOW TO JOIN THE FOLLOWING CLASSES:
6TH GRADE LANGUAGE ARTS (MONDAY AND THURSDAY) - Mrs. Casiano:
7TH GRADE LANGUAGE ARTS (MONDAY - THURSDAY) - Mrs. Hall-Watson:
ESL/FORMER ESL (LANGUAGE ARTS ONLY) MONDAY - WEDNESDAY - MRS. MILLER
Middle School of Pleasantville Cohort Selection Forms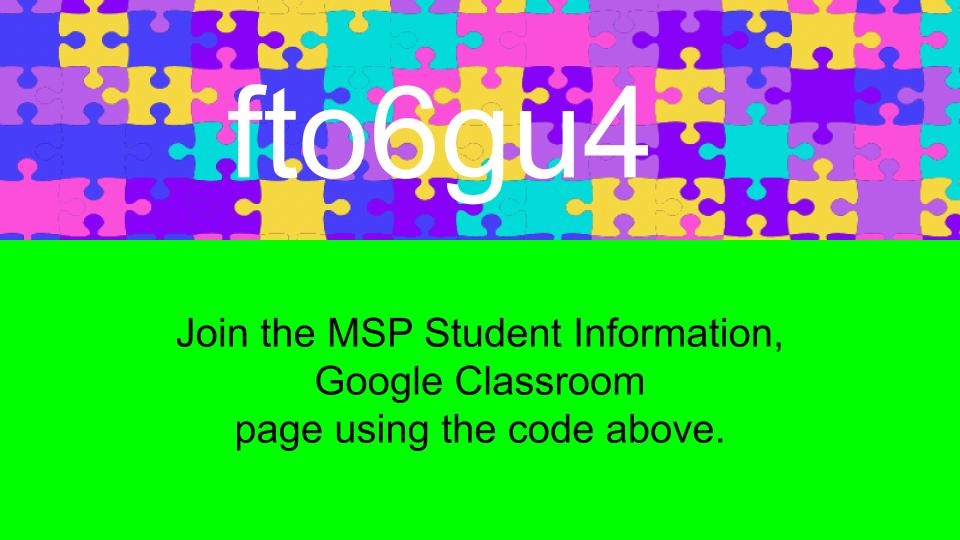 PARENT CORHORT SELECTION FORMS BELOW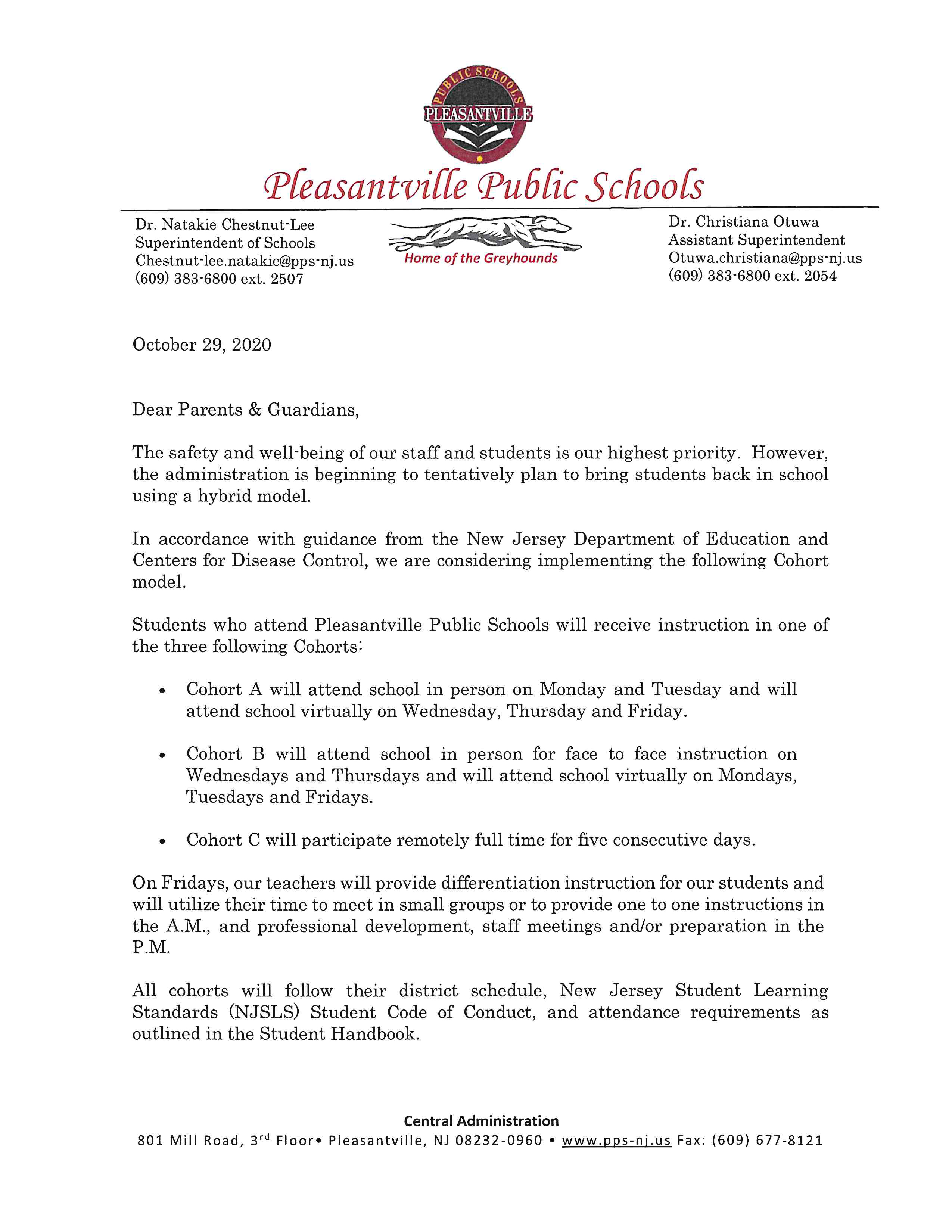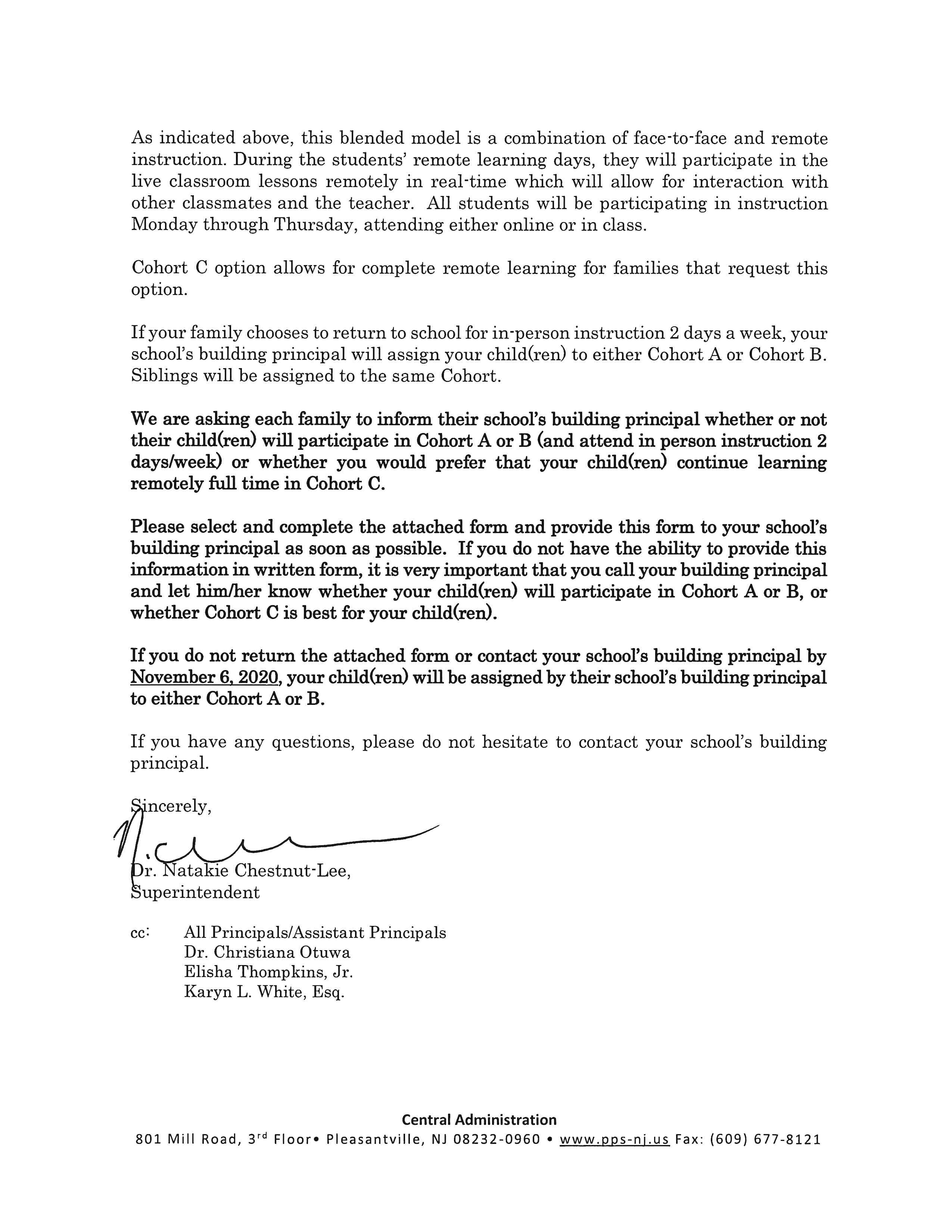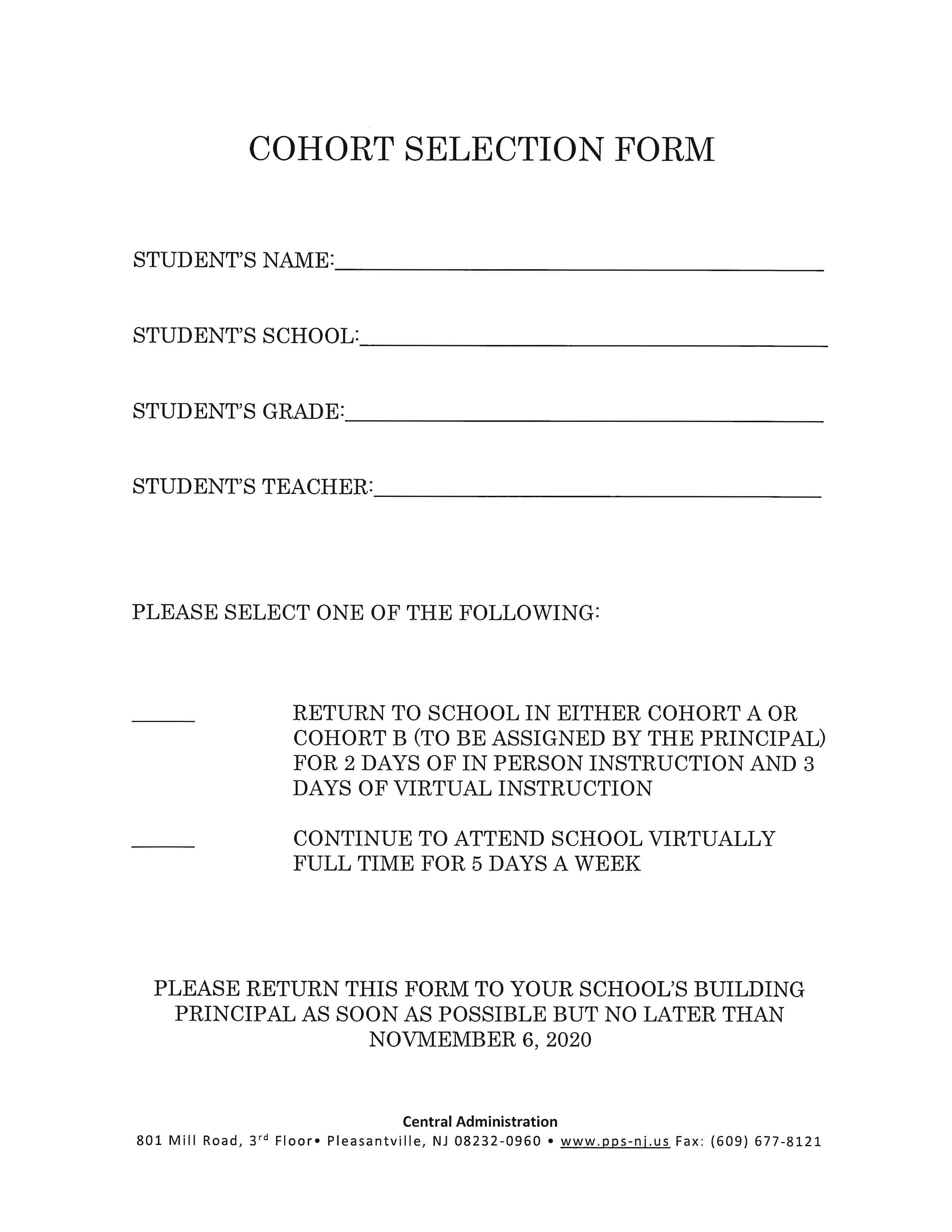 August 20, 2020
Dear Students and Families of Pleasantville School District,
I hope this letter finds you well, even during this uncertain time. We certainly are experiencing some unprecedented events. I want to thank everyone in advance for your support, patience, flexibility, and understanding.
This letter shall notify all of our families that the Pleasantville Board of Education approved my recommendation for the District to implement remote/virtual learning for all of our students for the first marking period of the 2020-21 school year. More detailed information on the specifics about the implementation of the remote/virtual learning will come from your student's principal in the very near future.
The first full day of school for students will be September 8, 2020. Attached to this letter is a copy of the revised school calendar for the 2020-21 school year. Also, attached is a copy of each school's daily schedule.
Please be assured that we have looked at all of the options for our students, and we sincerely believe that providing remote/virtual learning for our first marking period is in the best interest of all students and staff, and will fulfill our top priorities of maintaining academic excellence and safety for everyone.
If you have any further questions or concerns, please do not hesitate to contact my assistant, Ms. Bishop, at extension 2507, to set up a time to speak.
Stay strong.
Be Safe and Be Well,
The Pleasantville School District does not restrict or discriminate based on any race, color, sex, national origin or students with disabilities from participation in any district program, employment decisions or PHS career programs.
Coming Up!
Tue Apr 20
» 6:00 PM BOE Action Meeting via Zoom