<!- box:side-1 -->
School Home
School Calendar
edConnect NJ
Links
Media Center
National Elementary Honor Society
NJ School Performance Report 2018-2019
Nurse
Our School Year (Photo Gallery)
Parents
School Administrators
School Clubs
Student Celebrations
South Main Street School HIB SELF-ASSESSMENT (pdf)
Team Lean
Teachers
Teacher Websites & Calendars
Technology Service Request
701 South Main Street
Pleasantville, NJ 08232
(609) 383-6895
Dr. Felicia Hyman-Medley, Principal
Victoria Williamson, Assistant Principal


School Hours: 8:50 am – 3:05 p.m.
Early Dismissal: 1:30 pm
Delayed Opening: 10:20 a.m. – 2:50 p.m.
In effect when announced by the Superintendent of Schools
.
---
Click the above survey in English.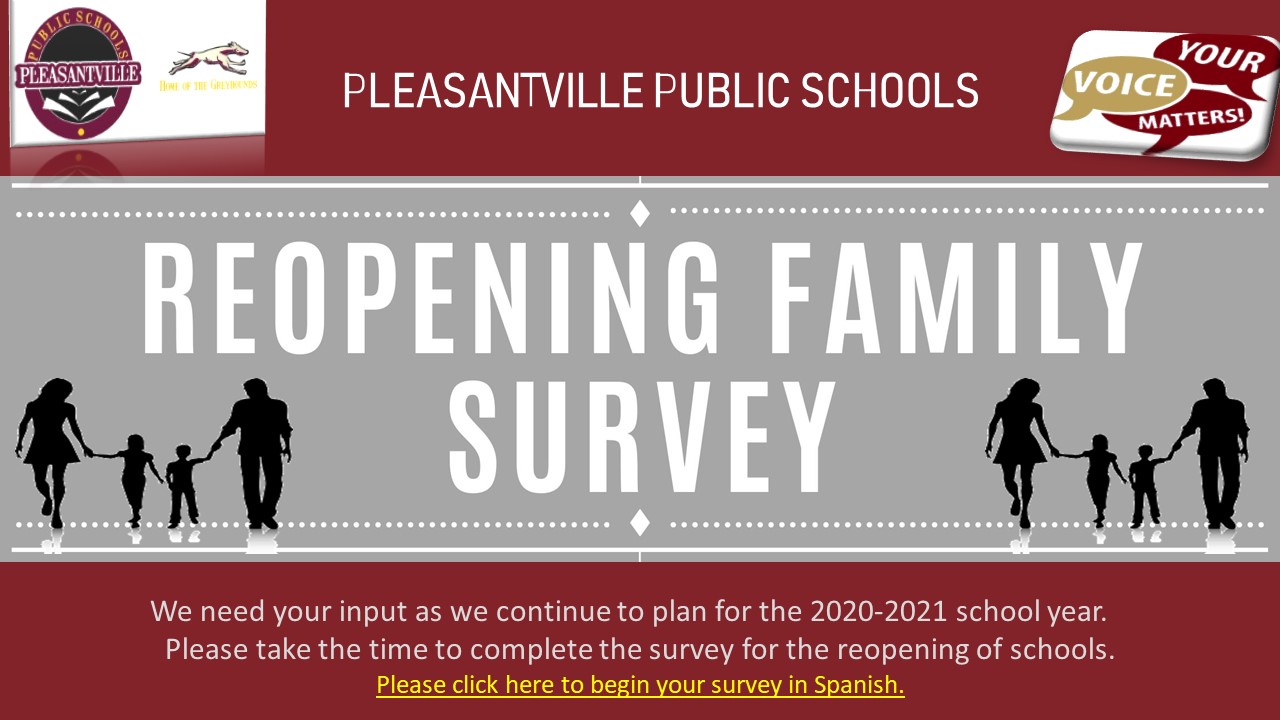 Click the above survey in Spanish.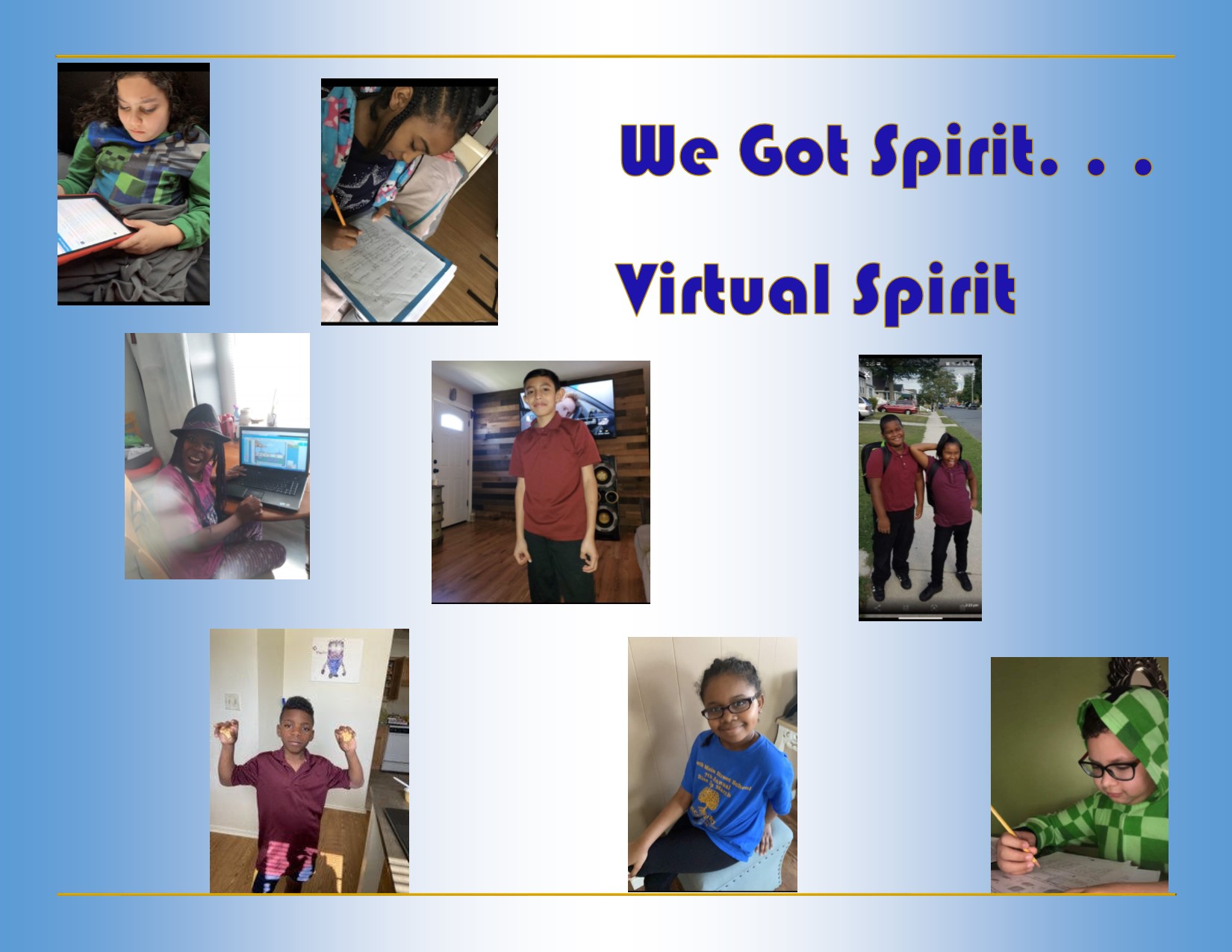 SMSS Read Across America Activities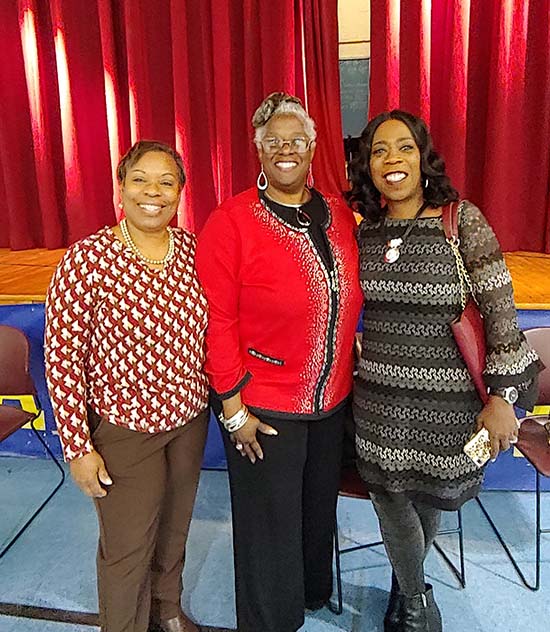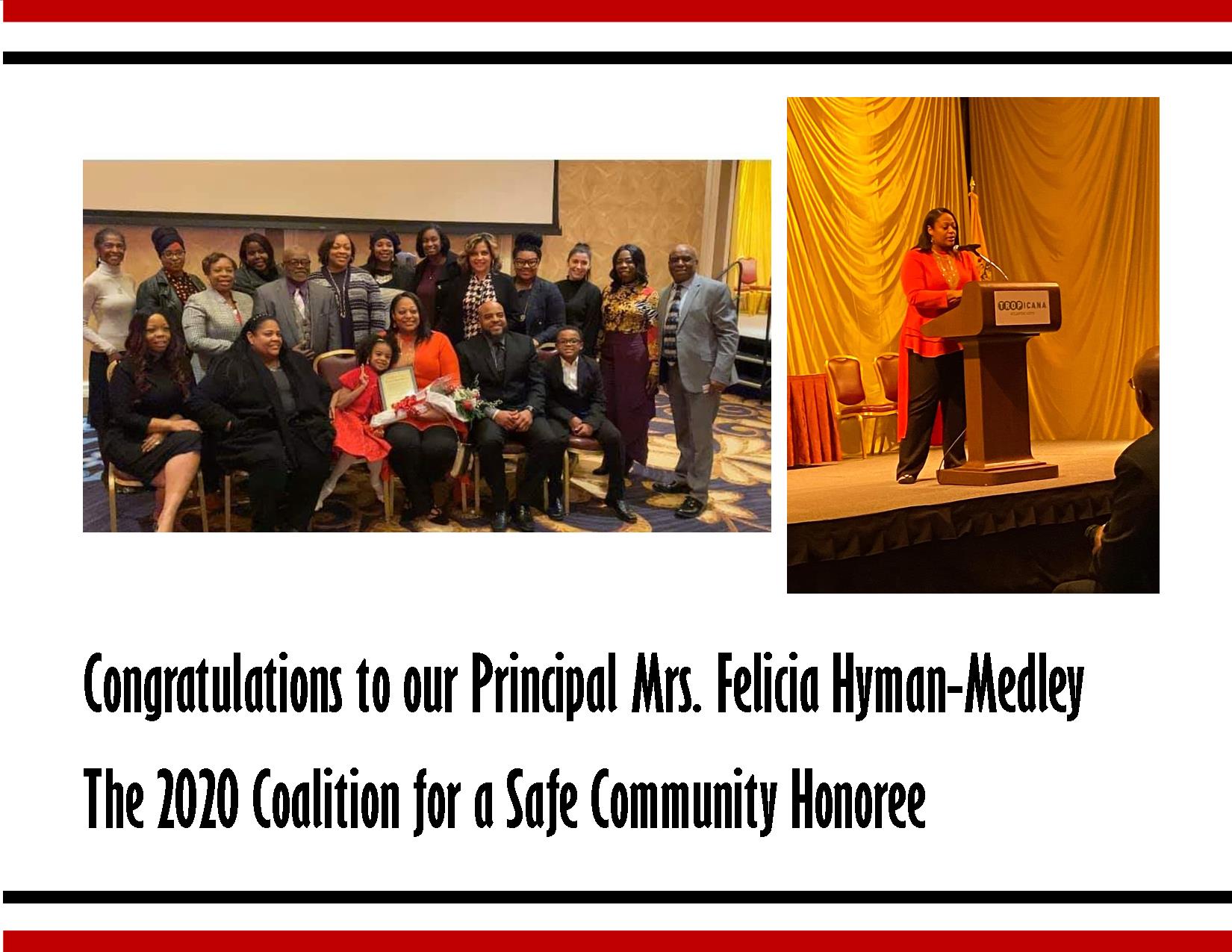 Congratulations!
Mrs. Medley, SMSS Principal for her outstanding service in the city of Pleasantville
Community Service Award
This award is given to Felicia Hyman-Medley,
Principal of the South Main Street School, for her
outstanding service in the City of Pleasantville.
Felicia has served in many positions in the
Pleasantville School System, and has a motto:
"All children can learn and excel academically in
life if we as educators prepare them, but most
importantly believe in them."
FELICIA HYMAN-MEDLEY
This award is proudly given to Mrs. Felicia Hyman-Medley
COALITION FOR A SAFE COMMUNITY
January 21, 2020
Perry Mays
Chairman, Atlantic County
Coalition for a Safe Community
Prosecutor Damon Tyner
Atlantic County Prosecutor

The Pleasantville School District does not restrict or discriminate based on any race, color, sex, national origin or students with disabilities from participation in any district program, employment decisions or PHS career programs.
Coming Up!
Tue Sep 15
» 6:00 PM BOE Action Meeting via Zoom