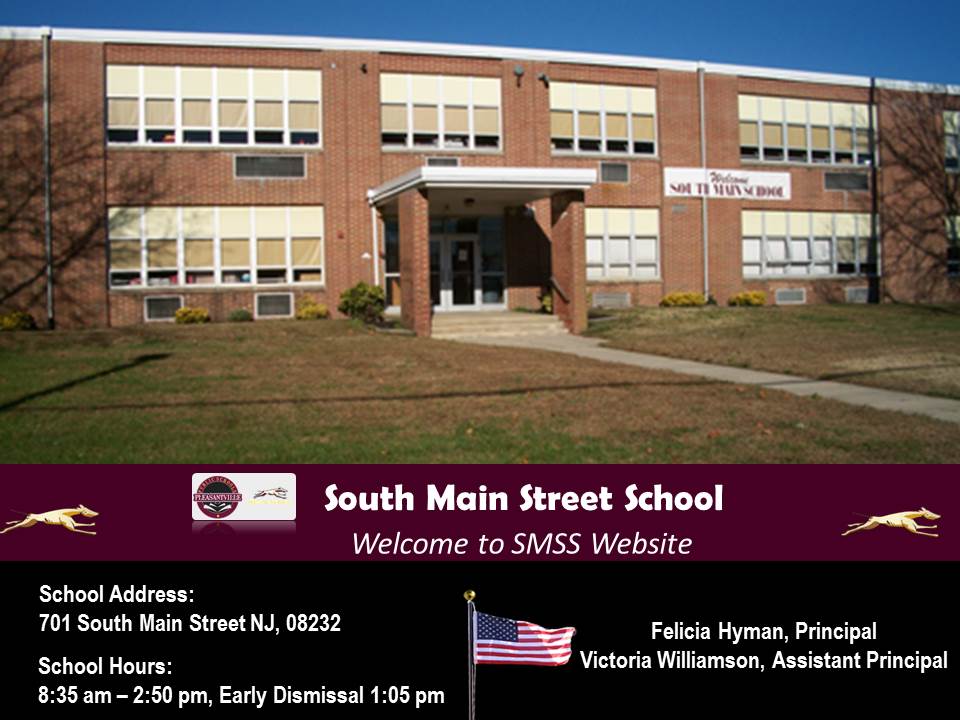 701 South Main Street
Pleasantville, NJ 08232
Felicia Hyman-Medley, Principal
Victoria Williamson, Assistant Principal
School Hours: 8:35 am – 2:50 p.m. – Early Dismissal: 1:05 pm
Delayed Opening: 10:20 a.m. – 2:50 p.m.
In effect when announced by the
Superintendent of Schools.
Thank you! Kensington Furniture and Community Foodbank of New Jersey
NJ Community Food Bank partnered with Kensington Furniture to make a generous donation of gifts to our students here at the South Main Street School . Thank you to Kensington Furniture Employees, its's customers and the NJ community Food Bank for supporting our school .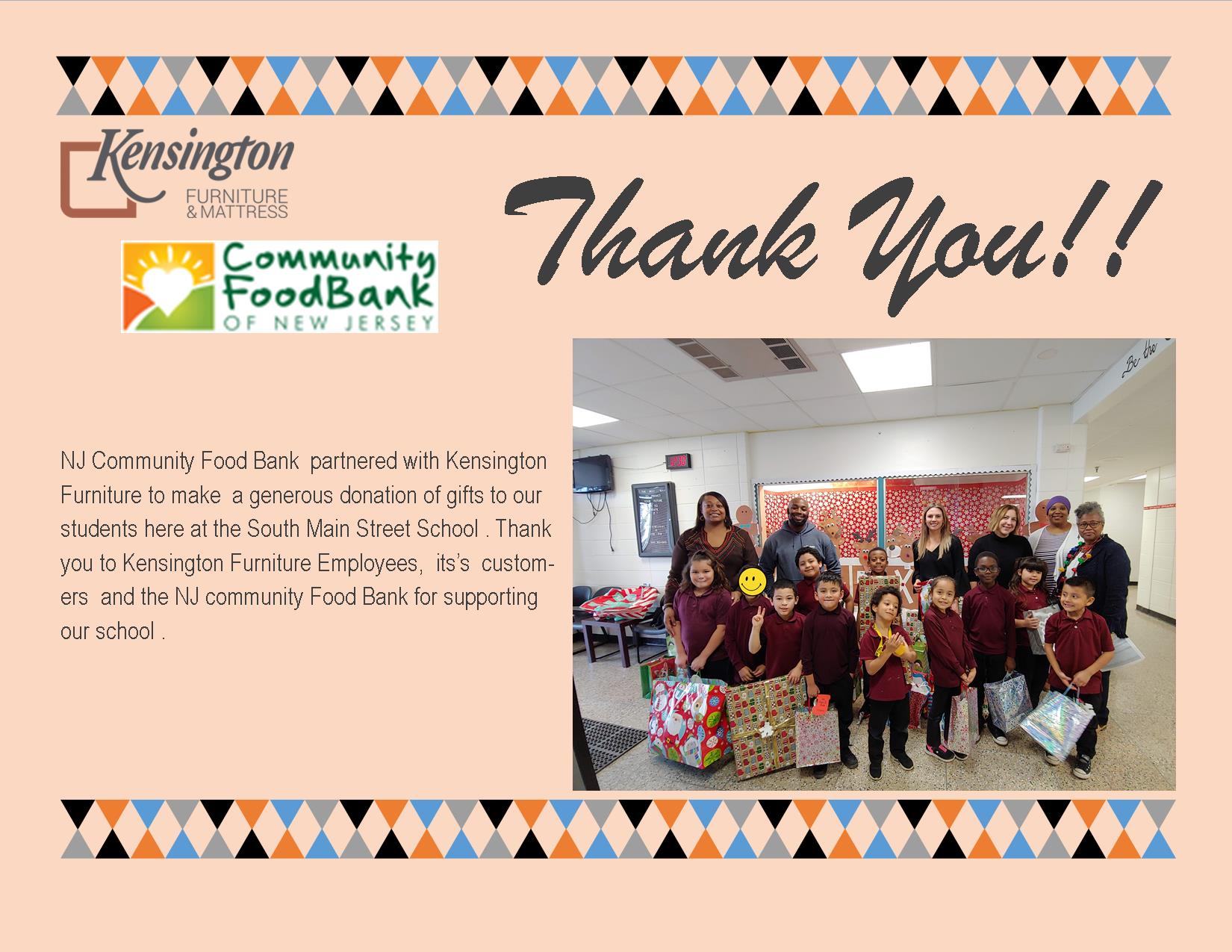 2nd Grade Celebrates Holiday Around the World
SMSS Annual Family Literacy Night
Congratulations
Teacher, Educational Service Professional, and Educational Support Professional
Of the Year
Arthur Foreman Memorial Award Winners
The Pleasantville School District does not restrict or discriminate based on any race, color, sex, national origin or students with disabilities from participation in any district program, employment decisions or PHS career programs.