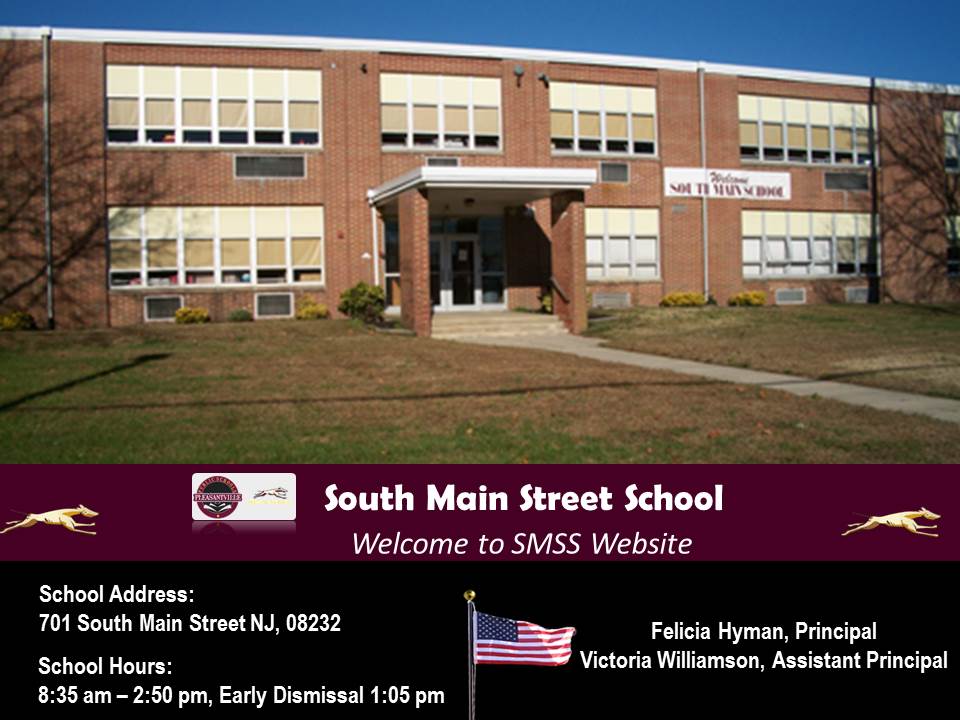 701 South Main Street
Pleasantville, NJ 08232
Felicia Hyman-Medley, Principal
Victoria Williamson, Assistant Principal
School Hours: 8:35 am – 2:50 p.m. – Early Dismissal: 1:05 pm
Delayed Opening: 10:20 a.m. – 2:50 p.m.
In effect when announced by the
Superintendent of Schools.
Congratulations
Teacher, Educational Service Professional, and Educational Support Professional
Of the Year
South Main Street School's 7th Annual Rise Up March
Click photo below to view full article.
South Main Street School Welcomes DEA Youth Program
DEA Youth Dance Program will be offering dance lessons in another school program for our
students in grades 4 and 5
SMSS NEHS Turning Point Day Center
Arthur Foreman Memorial Award Winners
The Pleasantville School District does not restrict or discriminate based on any race, color, sex, national origin or students with disabilities from participation in any district program, employment decisions or PHS career programs.