<!- sidebar-file='/sites/www.pps-nj.us/web/pps/_zumu_sidebar.html' --> <!- box:side-2 -->
Quick Links
REVISED AND RESUBMITTED 3-16-20 Long Term Plan for School Closing Due to COVID-19
Anti-Bullying Resources
21st CCLC - C.A.R.E
District Performance Reports 2018-2019
Employee Evaluation Information
PARENT ACADEMY FOR TECHNOLOGY
Parents Right to Know
Parent - Student Portal
Photo Gallery
Purchasing
QSAC DPR
Statement of Assurances
Teacher Resources
Technology Service Request
Title I Programs
Title IX
U: CEPA
WeatherNet
<!- box:side-2 -->
Employment
Employment
Employment Online Application Portal
<!- box:side-2 -->
Logins
Login to Google Email
Employment Online Application Portal
Oncourse Access
Parent - Student Portal
<!- box:side-2 -->
Budget Info
User Friendly Budget 2020-2021
User Friendly Budget 2019-2020
User Friendly Budget 2018-2019
User Friendly Budget 2017-2018 (pdf)
Safe Schools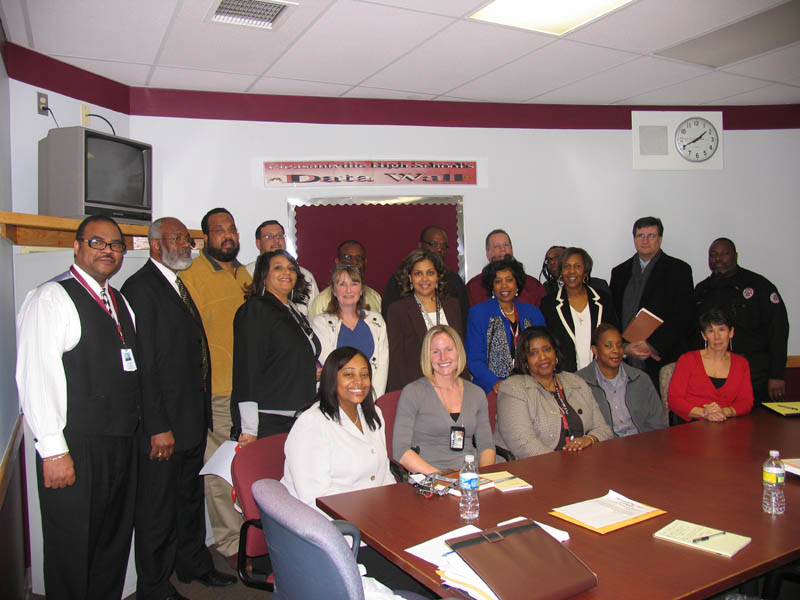 Safe Schools Initiative
As Superintendent of the Pleasantville Public Schools it is my intention to raise the bar as it relates to the academic achievement of our children. One of my key priorities is to ensure a safe learning/work environment for our children and employees.
Under my leadership, we have partnered with the Pleasantville Police Department (SRO's), Administrators, Teachers and Support Staff to kick off the Safe Schools Initiative.
This Initiative will include:
• Staff Training (Security Officers, Teachers, Administrators)
• Student Training
• See Something, Say Something Program
• Juvenile Justice Commission Partnerships
• Search and Detection Process
Look for more information via our website beginning " January 27, 2010".
Dr. Gloria Grantham