Dr. Natakie Chestnut-Lee, Superintendent of Schools
Phone: 609 383-6800
chestnut-lee.natakie@pps-nj.us
Dr. Christiana Otuwa, Assistant Superintendent
Phone: 609 383-6800
otuwa.christiana@pps-nj.us
Mr. Elisha Thompkins, Business Administrator / Board Secretary
---
News & Announcements
WHAT AM I THANKFUL FOR.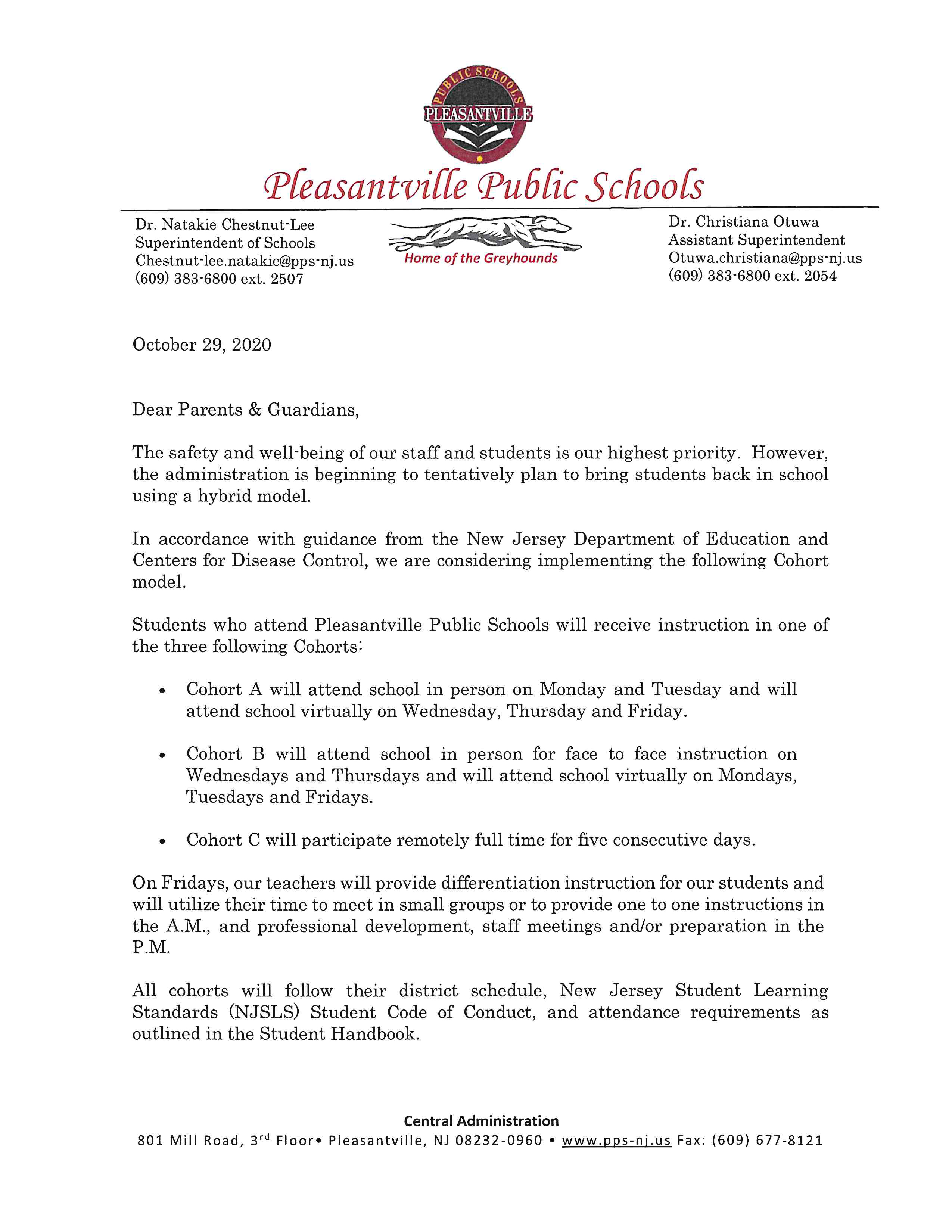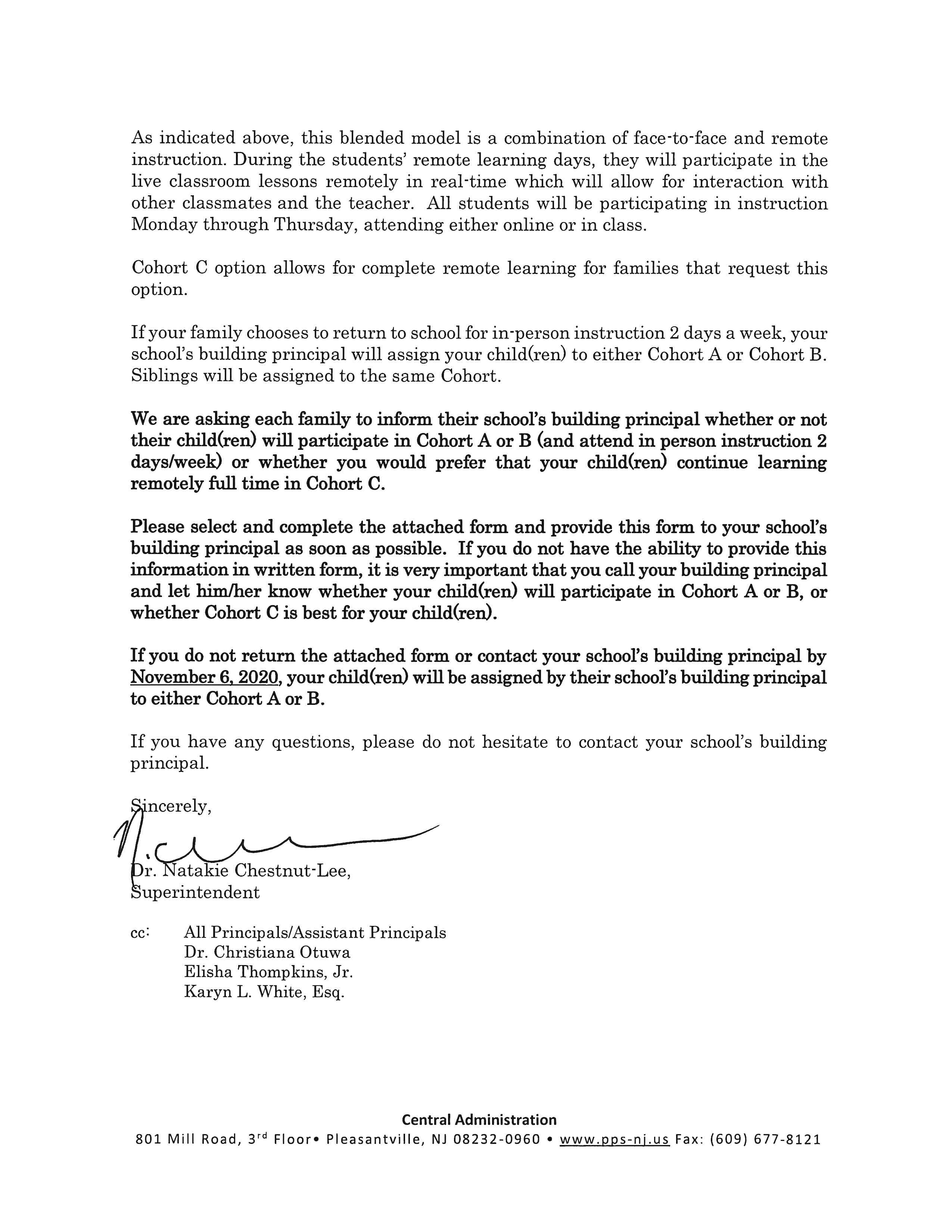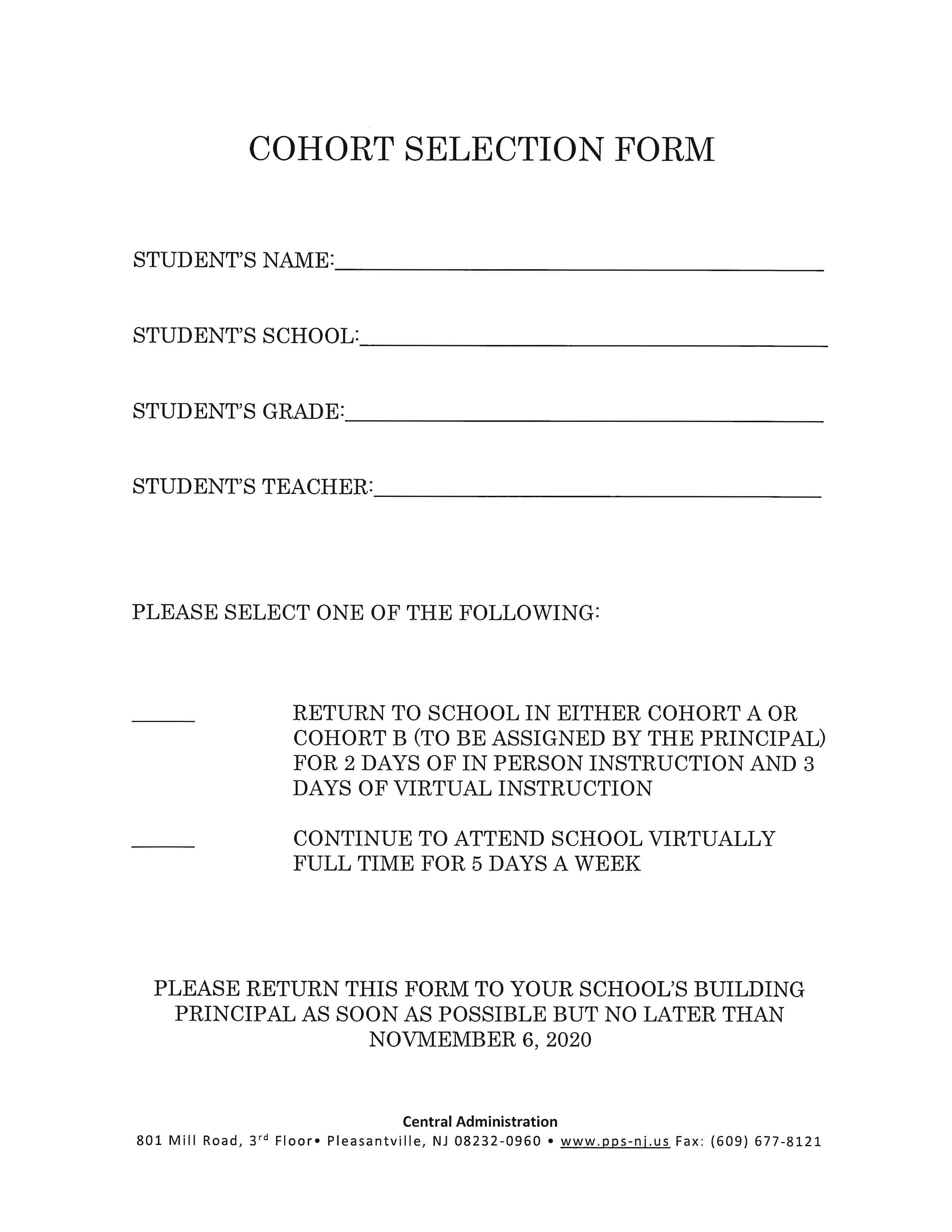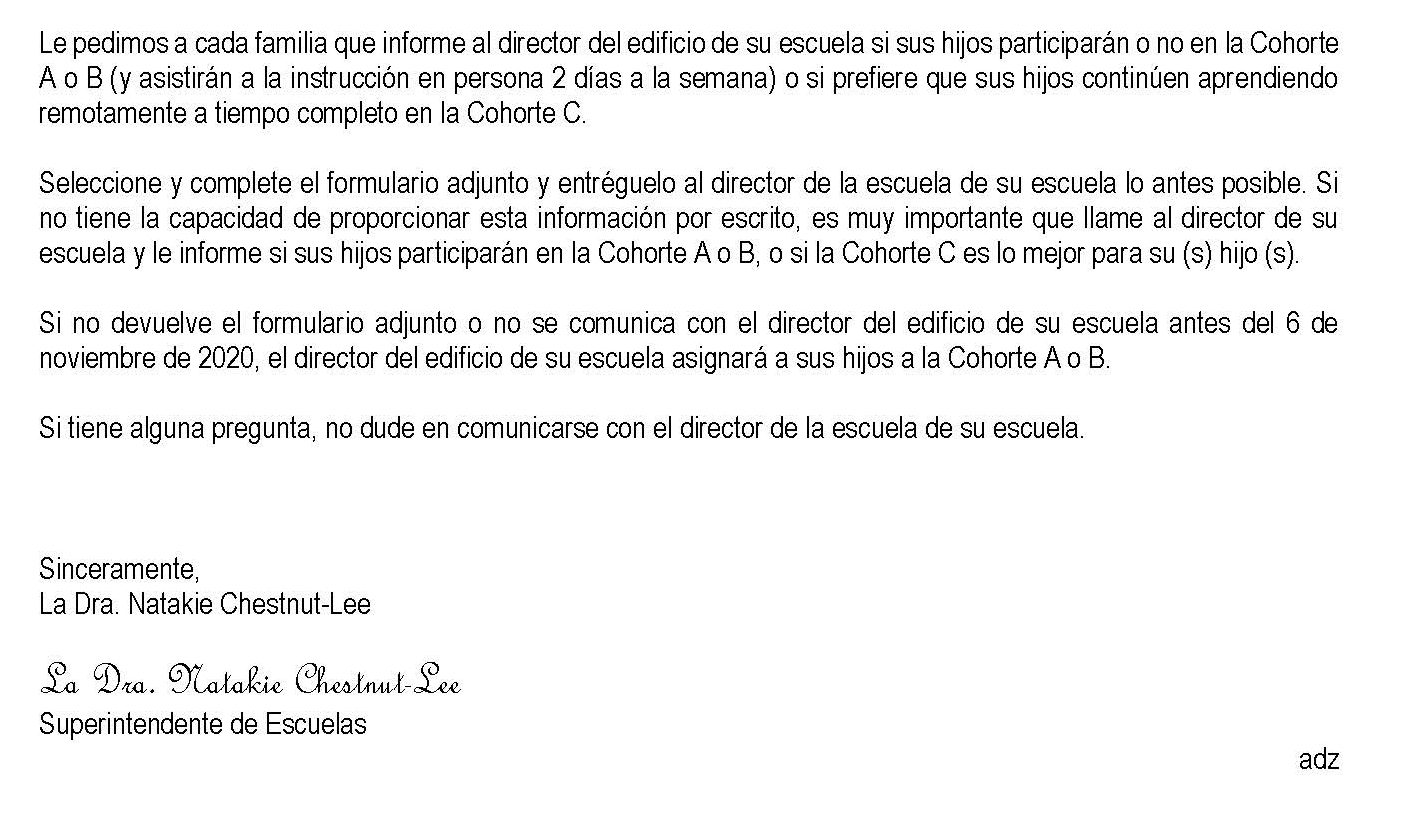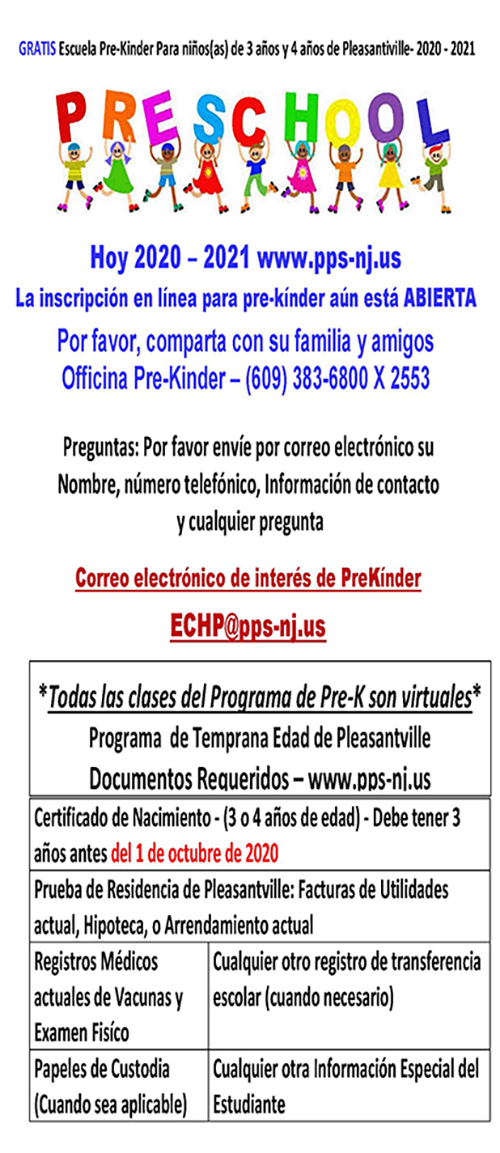 Human Services Expands School-Age Child Care Assistance
to Families with Incomes Up to $150,000
Families with children in remote schooling can be eligable for up to $1,900!!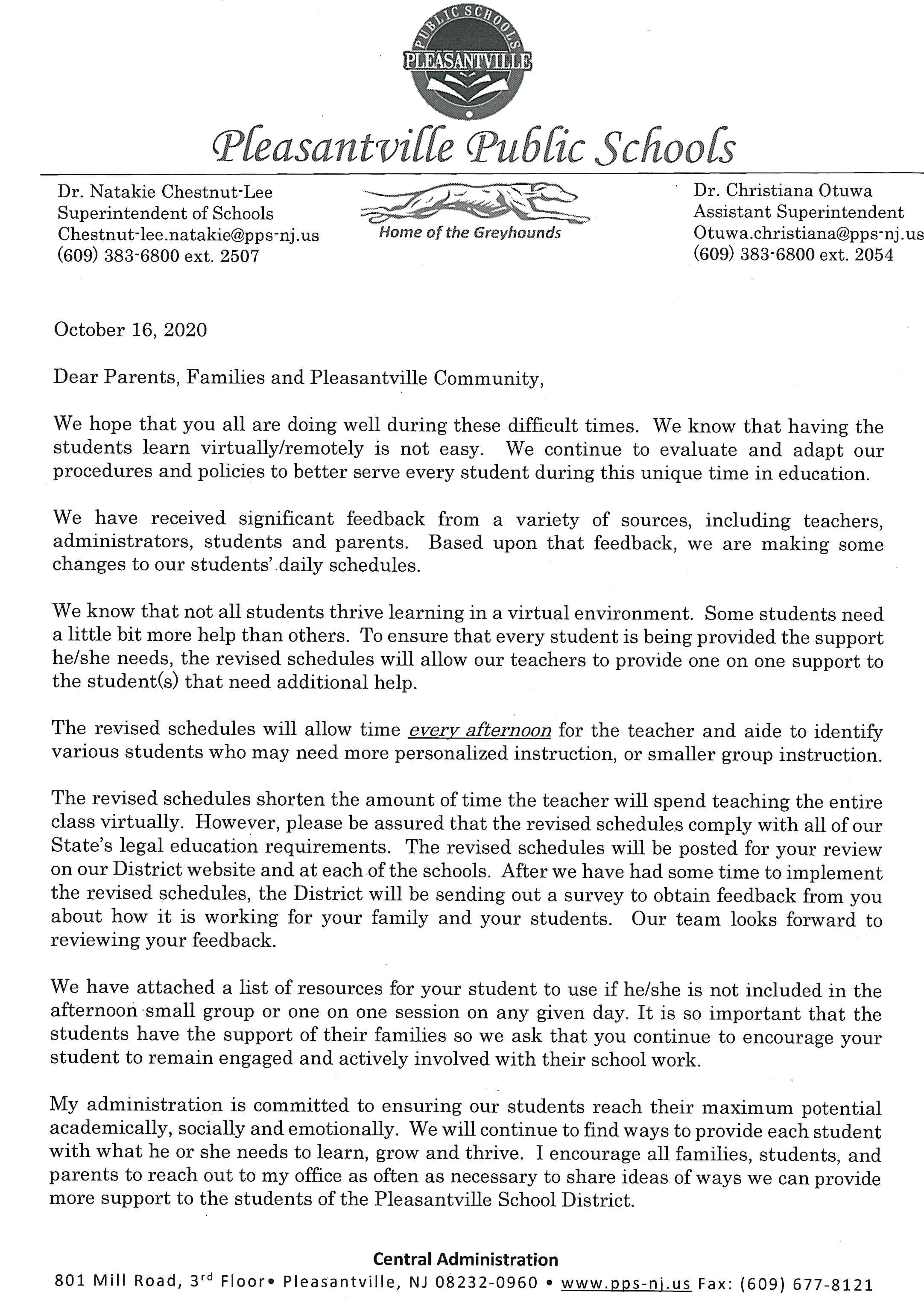 Click to view 2020-2021 district calendar.
Click the links below to view school schedules.
Restart and Recovery Plan 2020-2021 School Year click image below
Plan de Reinicio y Recuperación para el año escolar 2020-2021 click image below
PLEASANTVILLE PUBLIC SCHOOLS
2019-2020 SCHOOL YEAR BELL SCHEDULE
HIGH SCHOOL -

School Hours: 7:20 am – 2:10 p.m.




Early Dismissal: 12:33 pm
MIDDLE SCHOOL - School Hours: 8:00 am – 2:24 p.m.
Early Dismissal: 1:07 pm
ALL ELEMENTARY SCHOOLS -
School Hours:
PreK students will be dismissed at 2:50 pm
Project Child Find
Professional guidance, assessment and an educational program are all available free for eligible children. For more information please contact the Pleasantville Public Schools District Child Study Team office at 383-6800 ext. 2240 or ext. 2241.